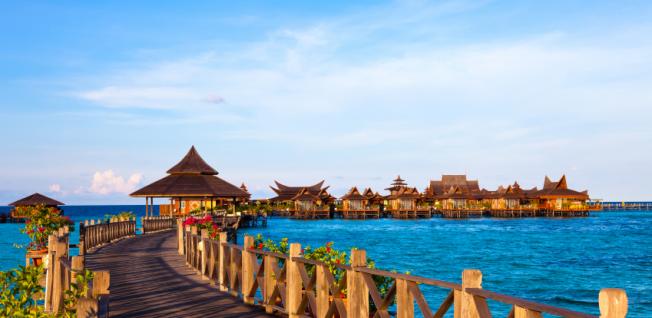 Spanning over 300,000 square kilometers, consisting of different ethnic groups from other Asian countries and boasting of a rich history with distinct influences from the British, Malaysia is truly one of the most interesting countries in the whole world.
And there is no doubt that visiting this country should definitely be in your bucket list. Here are just some of the reasons why:
Real Asian Cuisine in Just One Place
Malaysia is said to be the country that feeds you well. Aside from local favorites like Assam Laksa, Mee Goreng and Char Kway Teow, it has some of the best Thai, Indian and Chinese cuisine, thanks to the millions of Thai, Indian and Chinese people who call Malaysia their home.
If you really want a taste of real Malaysia, you need to go to Penang. After the streets of Bangkok, Penang is the street food capital of the world. Backpackers and other tourists on a low budget will definitely enjoy great food here at ridiculously low prices.
A Hotpot of Culture and Beliefs
The idea of different people with different cultural backgrounds and religions living harmoniously in one place is a wonderful thing to behold. One would think that it's an impossible dream until you visit Malaysia.
Churches, temples and mosques are street neighbors. Christmas, Ramadan, Indian Holi Festival and Chinese New Year are celebrated here as well. It would be a joy to see how the people here make Malaysia a wonderful patch in god's green earth.
The European Heritage
While the British had taken a bigger portion of the country, starting with Penang, in the 18th century, the Dutch and the Portuguese too, have a huge influence on Malaysia before and today.
Cameron Highlands, a huge tea plantation right in the heart of the peninsula, is a favorite tourist spot in the country. So different from the hustle and bustle of Kuala Lumpur, this beautiful place boasts of cool climate and the rolling hills reminiscent of those in the English countryside.
Malacca, a vibrant piece of heaven on earth, is a clear picture of what early foreign settlers have impacted on the country. This former fishing village with its wonderful colonial architecture is now a UNESCO World Heritage Site.
There are so many others that can be experienced – take note, not just seen or done but experienced – in Malaysia. Those mentioned above are just part of the tip of the iceberg. Want to know more? Book your flight as soon as possible to this truly amazing country.