Travelling overseas to get surgery is a very common thing, as surgery conducted western countries are more expensive. Obesity is a concern among a growing number of people. One solution that obese people are resorting to is gastric band surgery. This is among medical procedures to help fight obesity that has been proven to be the most effective. It has also been proven to be the safest, as well as having a side-effect benefit. Because the surgery in effect creates the illusion of being full, the patient starts to think that he has eaten enough food. This in turn, forces the body to eat less, and forces the mind to accept the forced diet.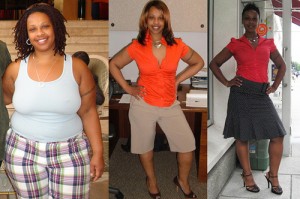 Gastric band surgery uses laparoscopic techniques to create a pouch at the top of the stomach. This restricts the food going into the rest of the stomach, and creates a feeling of being full. The doctor makes 1 to 5 cuts on the abdomen to insert various instruments and a fiber-optic camera. Hence, a band is inserted and placed around the stomach that's like creating two stomachs from a single stomach. The gastric band restricts the food to the upper part of the stomach. The stomach's capacity in effect shrinks to that of the upper portion before the location of the gastric band. Food still flows to the second part of the stomach, however, the band also limits the rate by which the food passes beyond it.
In the hands of a good experienced surgeon, a gastric band surgery can be finished in less than an hour. Because it uses laparoscopic tools, the patient heals faster, and there are almost no complications. There are some conditions when this type of surgery is called for. Principally, the patient has to have a body mass index (BMI) of 40 or above. In terms of actual weight, it means that the patient is overweight by a hundred pounds. A patient can also undergo this type of procedure if he has a BMI of 35 or more and he has a serious medical condition that can be improved by weight loss. These conditions can include diabetes, hypertension, a heart condition, and others.
The procedure that was also known as obesity surgery has become popular for those who have tried most methods to lose weight but have not been successful.
Alternatively, it has been called laparoscopic banding. Although strictly speaking this should not be used for the procedure because of another procedure called vertical banded gastroplasty.
Whether you need a gastric banding surgery or any type of weight loss surgery, make sure you consult the right doctor, visit http://weightlossandkeyholesurgery.com.au/.