Women are always on watch for current trends on skin care. With many people having a big change of heart regarding on body tattoos, all eyes are on what's the latest on tattoo removal and here are some updates for current trends on some of popular the skin care and treatments.
Removal of body tattoos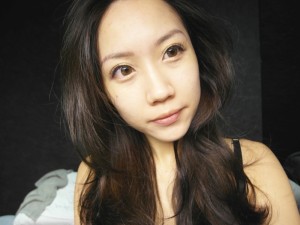 Body tattooing became a big industry until people suddenly had a big change of heart.  People demanded for tattoo removal treatment that is effective with instant results. Instant removal is the big promise of various brands for removing tattoo. OTC products and painful removal procedures became popular.  When laser technology hugged the limelight and made cosmetic surgery less painful with instant results, laser tattoo removal was introduced and became popular.  A 2013 report had more than 40,000 people that underwent tattoo removal using laser technology and still the only better option today. Dermatologists and plastic surgeons swear it's less painful, with minimal side effects and instant. Variations lie on the type of machines used but the technology is still the same.
Permanent hair removal
Like tattoo removal, permanent hair removal is made possible by using laser technology. Diode laser and IPL are both effective hair removal treatments however, the former is much better with high rate of permanent hair reduction results. While IPL is said to be less painful, yet the result is not as effective compared to Diode laser. A laser hair removal Sydney uses either Diode laser or IPL machine with Lumenis LightSheer XC diode system or Ellipse Flex PPT IPL, which is considered the current trend in laser technology. Hair reduction from the baseline is about 57% with Diode laser and about 40.1 % with IPL. It is still the better option for having no severe side effects.
Lifting surgery
To look younger and glamorous, face lifting is the only option until "Botox Brow Lift" became available to do the job. Such current trend in using Botulinum Toxin (botox) that lifts the skin tissues above and around the eyes creating a natural looking "arch" that is just few millimeters. The promises to have no risk for the eyes to droop and take away the worry lines as well as the deep droops on the forehead make botox brow lifts as one of the best skin treatments for more toned, tightened and smoother skin.
Skin tightening
Thermitight skin treatment is capturing much attention as the RF–based device with percutaneous probes proves to be safe and effective skin tightening procedure. Fortunately, there were no reported side effects and instead it's with higher skin laxity scores.
Skin care trends come and go but this doesn't change the fact that any new trend will always be a welcomed thing.