Your Online Guide to Malaysia
Malaysia is known for its diverse geography and culture. That's why being here once or even twice before does not signify that you'd know a lot about it when you plan your next trip. And first timers will surely get stumped somewhere along the way.
But hey, no worries, we're here. We'll help.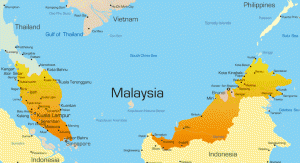 This wonderful guide to Malaysia will take you through everything that you will need from airport information like where you'll get the best deals on airfare to the very important public transport facts and figures.
We've got a listing of places you should go to: recreational spots like parks, beaches and trekking areas to arts and culture hubs such as museums and theaters. We'll tell you where the cheapest yet most comfy place for accommodation can be found and where you'll taste real Malaysian cuisine.
Best of all, you'll get to know Malaysian language and culture so that you can easily acclimate yourself to the everyday life of the people and their ways.
Not only are these accompanied by interesting photos that you will surely love to browse through, our authors and contributors will weave a story so remarkable, it will feel as if they are actually there, with you, as you read it.
Guide

,