When accommodation fails to comply with guests' complaints of broken bulbs or malfunctioning electrical equipment, it surely merits bad reviews and affect severely the accommodation's image and results in poor bookings. In order to dismiss this unwelcomed event, accommodations and hotels in Sydney employ emergency electrician whether in-house or outsourced to readily fix and comply with guests' electrical emergencies.
What do electrical services do for hotels and accommodation business?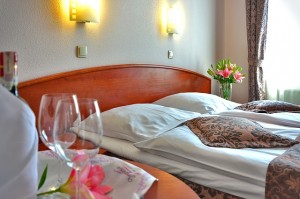 Electrical services are responsible for inspecting, diagnosing, maintaining and repairing all electrical components of hotels and accommodations. Emergency electrician, on the other hand, provides assistance during emergencies. Its main function is to repair electrical equipment as part of a hotel's provision of the excellent guest experience. Well-maintained electrical installations and equipment allow guests to feel being cared and valued. For its part, electrical service contractors for hotels and accommodations ensure works are done in accordance with the code and with ready manpower to provide assistance during electrical emergencies and proper maintenance of all electrical equipment, tools, and installations. All electricians are professionally licensed and with adequate pieces of training and certifications to ensure the safety of guests and the facilities. Part of the obligation to perform any work without causing delays or interruptions to a hotel's daily operation or guests' activities and pleasure. The main objective of hiring these service contractors is security and safety as well as compliance with building and safety codes.
Specific functions and responsibilities of hotel electricians
Hotel and accommodation business relies on customers patronage and without good service, it suffers poor patronage and business. There must be a regular or on-call electrician to install, assemble, test and maintain the electrical equipment for hotels and guests use. They are responsible for repairing or replacing parts as well as wiring and fixtures using hand and power tools. Regular and quality inspection and aircon installation are also part of the services. Oftentimes, they also perform special electrical projects to boost hotels and accommodation image and services.
Professional services
Electrical services in Sydney have capabilities and distinctions of rendering professional electrical services. Electricians have the ability to work under pressure and work on their own with little supervision and are polite and courteous. They are also with flexibility to respond to different range of electrical works and job orders.
Many standards and luxurious hotels and accommodation make sure their facilities are maintained and serviced by a professional emergency electrician from professional Electrical services in Sydney. It's their way of assuring guests of utmost safety and good services.
Hotels and Accommodations' Way of Assuring Guests' Safety and Security

,