For a large number of exploring tourists, it is a must to have at least one great surf vacation in this lifetime. It is for those that we came up with this list of top magical waves in the world. We intent on introducing you to the best surf resorts in Bali and the rest of the globe to give you an idea which ones to include into your bucket list.
Bukit Peninsula in Bali, Indonesia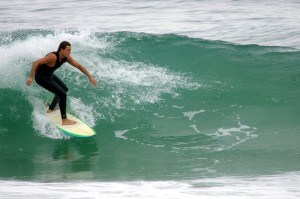 The first on the list is the wondrous surf town where perfect, consistent waves can be had. Certainly one of the best surf resorts in Bali, the Bukit Peninsula offers amazing surf vacations set against a picturesque landscape and an eclectic mix of activities. Once you are done riding the waves, you will never have a time to kill because there are various adventures you may indulge into. That includes sightseeing, water sports, gastro tour, and more.
Expert surfers will find great challenge when they scout the surf resorts in Bali, particularly in Bukit Peninsula, which is located at the southernmost tip of the region. It offers big breaks off that will surely put your adrenaline to the highest level.
Lohi Fushi in Lohi, Maldives
This island is another perfect getaway for surfing enthusiasts. Its world-class breaks can be found right in front of the Hudhuranfushi Surf Resort while challenging breaks that are quite attractive for adventurous spirits are just a boat ride away. Apart from the world-class waves, its white sandy beaches and clear blue waters make it one of the best surf resorts in Maldives, which tourists are crazy about.
Castillo de Pavones in Pavones, Costa Rica
A castle in the trees with a wondrous surf spot to boot, no wonder tourists flock this surf destination at the Southwest coast of Costa Rica. Its wave is considered the longest and definitely one of the best in the world. You will have to spend a good 2.5 minutes to finish the one-kilometer stretch. What makes it one of the best surf resorts? There is the surrounding rainforest, which will give you a time of your life roaming around.
A surfing paradise is one where shapely, challenging waves and a mix of other tourist attractions are accessible. Aside from the top three that we mentioned in this article, there are many other surf resorts in Java, Barbados, Fiji, Morocco, Canada, Spain, and the United States that are worth considering. You can freely pick your choice not just according to the quality of their waves per se but also for their overall tourism value.