Have you ever been to Malaysia? This is a place that you would love to visit, it is a place that prides itself for rich cultural heritage, rural crafts and annual festivals. The land here is so amazing, starting from the oldest tropical rainforests in the world to the gorgeous beaches that gives you a very beautiful view. There are several national parks where you can watch the wildlife. Other interesting places that can make your visit remarkable include river rafting and cave exploration. When planning to travel to Malaysia, you want prefer to spend quality nights at restaurants that offer you with the best food and other services. Looking for the best restaurants may be a difficult task and this article gives you top restaurants in Malaysia that may be a good deal to you.
Bijan
This is among the best restaurants in Malaysia. Outstanding dishes in this restaurant include slow cooked beef ribs, Sumptuous Opor Rusuk, Rending Kambing and lamb shoulder cooked in infusion of spices.
The Bird Restaurant
This is a restaurant you would love to be in, it combines accentric charm and authentic cooking. The décor includes a combination antiques, pictures and traditional birdcages that evoke Hollywood glamour and colonial Malaysia. The food is idiosyncratic featuring Nyonya and Choy Po Tofu among others.
The 39 Restaurant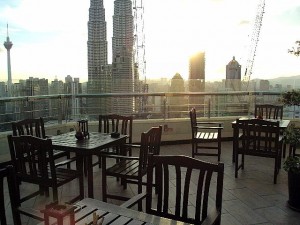 Being in this restaurant gives you a panoramic view of the city. The restaurant is located on the 39th floor of the building. The food is of high class and includes luxurious buffet takes.
Ah Koong Restaurant
The restaurant specializes in a traditional Malaysian dish called fish ball noodles which is also a popular dish in Malaysia. Other dishes that you can enjoy include fish soup and porridge, yong tauhu and ubiquitous among others.
Lot 10 Hutong Food Court
This is a food hall that combines Chinese Malay best street food under one roof. Among the most celebrated stalls include Imbi Road Original Pork Noodles, Chua Brothers Duck Egg Char Kuay Teow among others.
Google Algorithm Change
Many people use their mobile devices to look for information online, Google has come up with a change beginning April 21 that will devalue any site that is not mobile friendly. The changes are meant to help the users to get high quality and relent search results. It is important for the websites to be mobile friendly so that they will not be affected by this change which can lead to loss of traffic. You can easily visit any reputable website and get to know more information about Malaysia.
You can travel to Malaysia and enjoy the multicultural society, the geography, holidays, politics and climate. Being here can be so interesting because the people are so hospitable hence making your trip or vacation wonderful. You can also enjoy the best dishes prepared in top restaurants in Malaysia. Your stay here will be so memorable since you will enjoy every second of your visit to Malaysia. Make a point of visiting the place and enjoy the tropical climate and the natural resources that are found there.